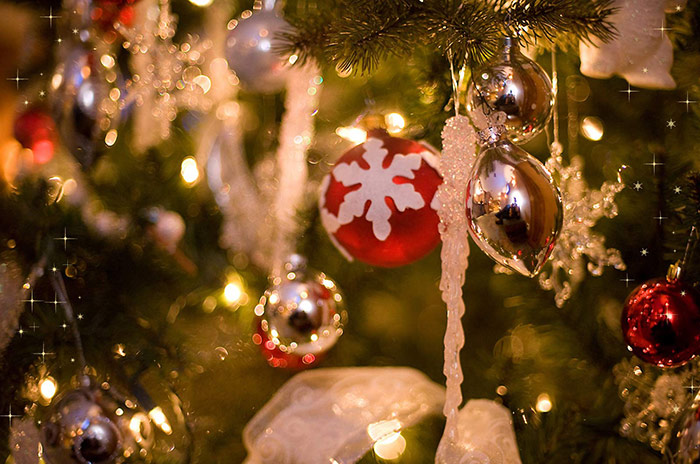 Christmas is closer and closer and everybody is on the run, trying to find the perfect gift. However, in a lot of cases, budget can be an issue. But hey, what If we told you that you can get some awesome gifts, for a bit under $50? Yeah, that's right!
We took a look over Amazon and found some excellent stuff, then put everything in a list, which you can check out below.
So, don't worry about spending way too much on a gift and take a look at what we have for you!
Don't miss: 12 best Christmas gifts ideas
The market is basically invaded by cheap wearables lately and a lot of people are considering one. Still, not all of them are actually high quality products. Except Xiaomi's Mi Band 2, which is by far one of the best gifts under $50.
It's an updated version of last year's mode and it now includes an OLED display with a touchpad, allowing you to check out the heart rate, number of steps and a lot more information about your activity, without checking your smartphone. The bracelet is also redesigned, being made of a softer, skin-friendly material, improving the wearing experience. It's available only in black.
Controlling your lights via smartphone can be a pretty nice trick which will really impress everybody entering your room. And yes, Philips' Hue kit is way too expensive, but there's a great alternative, coming from Lifx.
You don't need a hub to use it, so you can use it instead a regular light bulb and choose your favorite color. By the way, you can choose from up to 16 million colors and 1000 shades of whites, which is awesome, if you ask us. Oh, and it you have an Amazon Echo, you should know that it's compatible with it!
This is the perfect choice for that geek friend of yours who always wanted to try his or her programming skills and get started with some cool projects!
The Arduino starter kit includes a Uno Rev 3 board, with holder, jumper wires, USB cable, LEDs, DC motor, a small servo and a relay. There's a total of over 190 parts and components, as well as a 72 page full color Instruction Manual, with everything you need to know about this awesome little thing!
Another great gift you can make this Christmas, without breaking the bank, is an external battery. And not just any battery, but one coming from Anker, one of the most reputed manufacturers, with a capacity of 20100 mAh.
This baby can charge an iPhone 7 almost seven times, or a Samsung Galaxy S7 almost five times, how about that? It features PowerIQ, as well as the VoltageBoost technology, in order to deliver the fastest possible charge, but it doesn't support Qualcomm's QuickCharge. You can get it in Black or White.
Yep, another Anker product makes it to our top, but this time we're talking about a really cool selfie stick, which is one of the best gifts under $50, if you ask us. It's compatible with a wide variety of smartphones and it can stretch out up to 29 inches.
Thanks to the premium design and the lightweight alloy design, it can hold your phone with ease. Still, the biggest plus of this selfie stick is the Bluetooth connectivity, allowing you to connect it to your phone without using a wire. As for the battery life, it lasts for more than 20 hours, on a single charge!
Ok, how about a nice pair of wireless headphones as a Christmas gift? Available at a ridiculously low price, this Skullcandy headset has a battery which can provide up to 60 hours of music at an incredible quality, thanks to the Supreme Sound technology.
They come with a removable flexible collar and an onboard microphone/remote, being perfect for taking calls. The headset is available in three different colors: Black and Red, Black or White.
Finally, we saved one of the most interesting gifts under $50 for the end. We're talking about Amazon's all new Fire TV stick, with the Alexa Voice remote. You can enjoy over 7,000 apps, games and Alexa skills, as well as the most powerful and accurate voice search of any streaming media stick.
All your favorite content can be launched with a simple voice command and you can use it even if you don't have cable or satellite! Definitely a great choice for anybody!
Our Pick
See? We told you that you can buy some awesome things for just $50 this Christmas. No wonder some of the gifts presented above are already best sellers. To be honest, we'd pick up all these for ourselves, but we have to resume to just one.
And 'the one' would be Xiaomi's Mi Band 2, which is by far one of the most interesting fitness trackers of the moment, providing tons of features for a pocket friendly price.
Like always, we would like to hear from you guys! Which one of these best gifts under $50 would you opt for and why? Let us know, by dropping a few lines in the comments section below!